How to use
Cleaner in Cream , specific for cleaning and polishing moulds from residues, deposits, incrustations, etc. for all thermoplastics and thermosets. It is solvent-free, non-abrasive, nontoxic and odorless. All its components are (GRAS) Generally Recognised as Safe by the FDA
Temperature of use: min. 70°C ma x. 380°
1. Put an amount of P&P Cream™
on a cloth and wipe it on the hot mould surface
2. If needs to repeat phase 1 until the surface will be perfectly polished and cleaned..
The test was made by a leading company in Automotive, on a mould for BMC (thermoset)  surface temperature of the mould: 160°C. The subseq uent chroming phase reflectors for automobiles the resin residues present on the reflectors plates, as can be seen in the photos encircled in red.
After cleaning the mould, with P&P Cream™ (time used: 10 sec. see instructions above), the production of headlight plates resumed with perfectly clean pieces, free of resin residues, absent after the chroming phase
 Download the Manual in PDF


 Scarica il manuale di utilizzo in PDF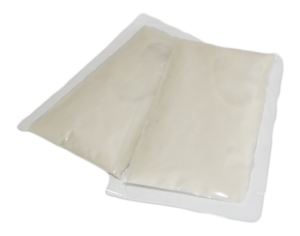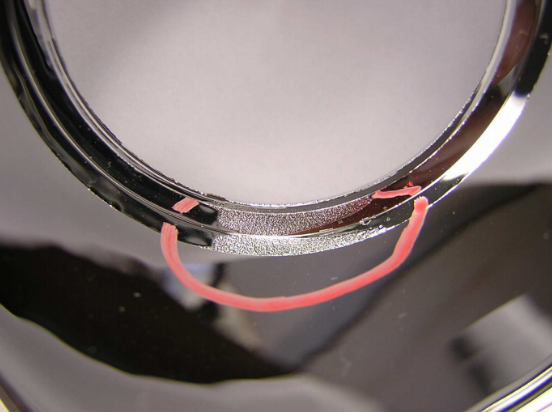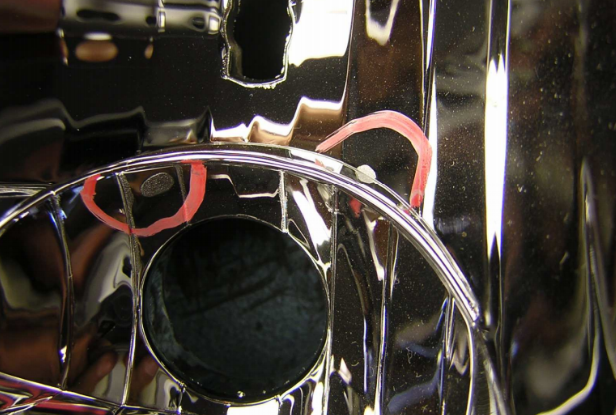 "

P&P Cream™ is the only instant solution for all plastic material. What could be better?

"