How to use
Processing temperature: 70°C – 420°C
Dosing: P&P CREAMTM TABS 2% of the barrel capacity (see table)
TABS: 20 gr
When cleaning keep the same parameters ( such as temperature, screw speed etc.) as the last material to be processed and emptying and clean from old material.
BARREL , SCREW AND DIES SYSTEMS
1. Upload and purge material (Virgin or next production) an amount to eliminate the big of dirty.
2. Empty the plasticizing group (HOPPER AND BARREL EMPTINESS )
3. While the screw turns put in into the throat of load the tabs (WITHOUT OPENING ) P&P
P&PCream™ Tabs ( see table above) queued upload and purge with virgin material until P&P
P&PCream™ Tabs come out from the nozzle
4. Stop the machine and leaves for few minute, then
5. Purge it with virgin material to eliminate all residue removed by P&P CREAMTM TABS
6. If the system needs repeat Phase 2 to phase 5
7. Then start the new production.
 Download the Manual in PDF


 Scarica il manuale di utilizzo in PDF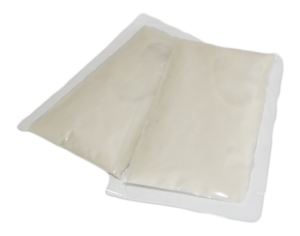 Single screw extruder, L/D 30

| Screw in mm | Barrel capacity | Nr. Tabs |
| --- | --- | --- |
| 40 | 1.0 kg | 1 |
| 50 | 2.0 kg | 2 |
| 60 | 3.0 kg | 3 |
| 70 | 5.0 kg | 5 |
| 80 | 7.5 kg | 7 |
| 90 | 10.0 kg | 10 |
| 100 | 12.5 kg | 12 |
| 120 | 22.5 kg | 22 |
| 150 | 47.5 kg | 47 |
| 200 | 82.5 kg | 82 |
Twin screw extruder, L/D 40

| Screw in mm | Barrel capacity | Nr. Tabs |
| --- | --- | --- |
| 30 | 1.0 kg | 1 |
| 40 | 2.0 kg | 2 |
| 50 | 4.0 kg | 4 |
| 60 | 7.5 kg | 7 |
| 70 | 10.0 kg | 10 |
| 80 | 20.0 kg | 20 |
| 90 | 30.0 kg | 30 |
| 100 | 37.5 kg | 37 |
| 120 | 52.5 kg | 57 |
| 130 | 77.5 kg | 77 |
| 150 | 100.0 kg | 100 |
"

P&P Cream™ is the only instant solution for all plastic material. What could be better?

"